Maintain Don't Gain: Here's to Healthier Holidays
Week 1: This holiday season, take charge of your weight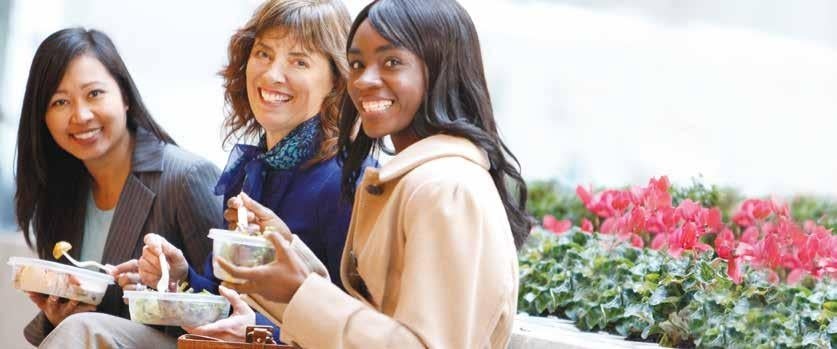 Most Americans gain an average of about 1 pound during the holidays. While this may not seem like a lot, they usually don't lose it. The average American adult gains 2 pounds per year, so half of adult weight gain can be attributed to the holidays!
To help you beat the odds this year, we've teamed up with Kaiser Permanente to bring you Maintain Don't Gain. It's a 7-week program that can help you stay focused on eating healthy and fitting in exercise — so you can keep off the extra pounds.
During the holiday season, you'll receive 7 weekly emails. These emails will include challenges, tips, and resources to help you maintain your weight.
Week 1 Starts Right Now – Mastering Thanksgiving
On Thursday, the biggest binge-eating day of the year descends upon us—Thanksgiving. We're not going to stop you from feasting, but with a simple plan and a few life-hacks, we can help you winnow down the usual 3,500-4,500 calorie meal people usually consume.
Make a Plan​
Download the Maintain Don't Gain – Thanksgiving Action Plan. Read some or all of the articles linked below about avoiding Thanksgiving weight gain. Each article features a list of life-hacks or tips. Pick 3-5 of them, and commit to them by recording them on your Action Plan. For extra credit, write down as many tips as you are committed to following on Thanksgiving.
Here are a few tips from the articles below to get you started.
Workout Thanksgiving morning – If you already exercise regularly, do your normal routine on Thanksgiving day.
Eat an hour before the big meal – If you don't show up hungry, you'll be far less likely to make less-healthy decisions. Eat a light meal an hour before the big meal, such as a bowl of vegetable soup.
Drink only water for hydration – Skip all fruit juice, punch, and soda, which contain hundreds of calories.
Skip the bread – Passing on bread can save you a few hundred calories.
Choose alcohol carefully – If you're going to drink, a low-calorie spritzer or a glass of dry red wine will carry the lowest calorie load. And give yourself a drink maximum before the festivities.
Wait 20 minutes before even considering seconds. If you're still hungry after 20 minutes, you can go back. But skip seconds if you're going to have dessert.
Draw a clear finish line – Use a "meal ender" to prevent you from eating more. Eat a mint, chew on gum, or reapply your lip gloss. Or you can even discreetly pour a little water on your plate so you won't want to use it anymore.
Step away from the table – Once you've eaten a normal-sized dinner, kindly remove yourself from the table so you don't start mindlessly munching.
More Tips to Choose From
5 Ways to Avoid Thanksgiving Weight Gain
9 Weight Loss Tips During Thanksgiving
23 Tips for a Healthier Thanksgiving
20 Tips to Avoid Thanksgiving Weight Gain
Lose Weight During Thanksgiving Dinner
More to Come
Next week's email will give you strategic tools for avoiding weight gain over the rest of the holiday season.
Sign up for the rest of the emails by subscribing to our Wellness Tips and Tools here.