Study Shows Dangerous Mixing of Medications Common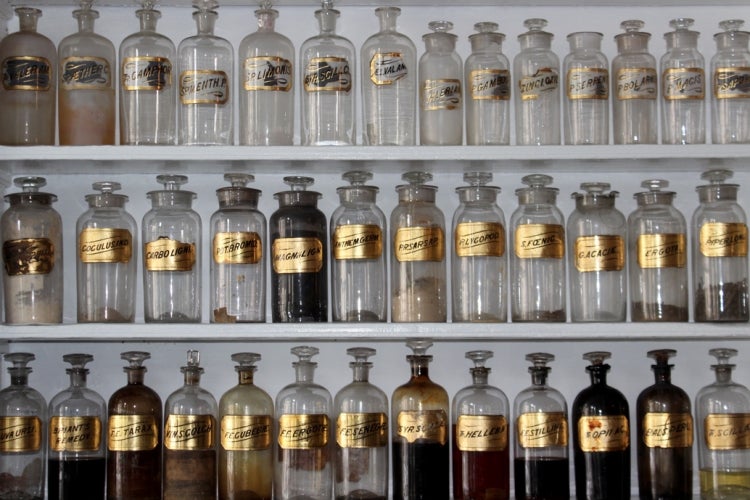 A study published in 2008 by researchers at the University of Chicago Medical Center found that nearly 1 in 25 Americans over age 57 are potentially at risk for a harmful interaction of medications. The study interviewed over 3000 individuals ages 57–85 and found that prescription medications, over-the-counter medications, and dietary supplements were commonly used together.
Dangerous combinations of over-the-counter medications and dietary supplements were found, with the most common combination being aspirin and ginkgo biloba, which may increase the risk of internal bleeding when taken concurrently.
Overall, 4% of individuals were potentially at risk of having a major drug-drug interaction—roughly 1 in 25. This was higher for men ages 75 to 85—roughly 1 in 10.
Half of the interaction risk involved the use of over-the-counter medications like aspirin. Patients may not be aware of the potentially harmful interaction with prescription medications, so they may not notify their doctors and pharmacists of the over-the-counter medications they regularly take. Nearly half of these cases involved prescription medications like warfarin that prevent blood clots, usually prescribed to patients recovering from heart attacks and strokes.
A 2007 report by the U.S. Centers for Disease Control and Prevention found that adults over age 65 visit the emergency room more than 175,000 times each year due to adverse drug reactions.
Before your doctor prescribes medication, it's important to inform her/him of all medications and dietary supplements you are taking on a regular schedule, like every day or every week. Additionally, your pharmacist is a great resource for information about medication and dietary supplement interactions; consult him/her before getting your prescription filled and before purchasing over-the-counter medications.