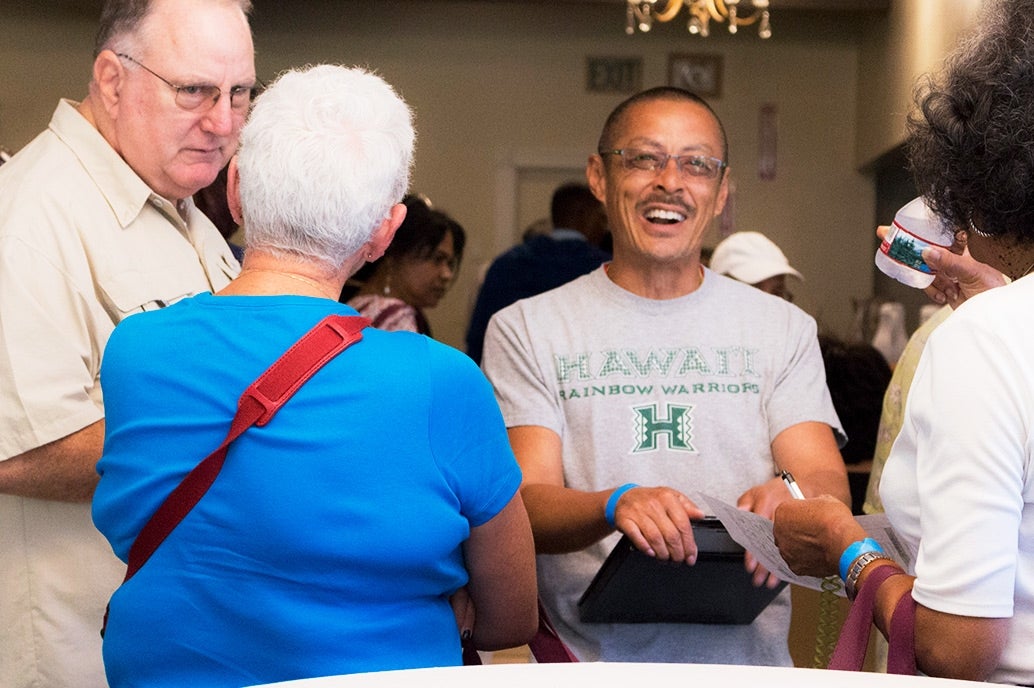 Retiree Financial Wellness Open House
At ACERA: 475 14th St., Oakland, 10th floor
How are your finances? Do you ever feel stressed out when the topic of your finances comes up? Do you have a feeling there might be useful tools and information out there, but you haven't accessed them yet? Then come to ACERA's Retiree Financial Wellness Open House.
Financial Wellness Resource Program Participants
Alameda County's Deferred Compensation Program
Get help with your 457(b) deferred compensation account. Learn about Minimum Required Distributions that you have to take every year.
1st United Credit Union
Learn about the financial instruments and financial planning professionals the credit union offers to help optimize your finances.
Health Insurance Counseling & Advocacy Program (HICAP)
HICAP provides free and objective information and counseling about Medicare. Counselors can help you understand your specific rights and health care options.
Elder Financial Abuse Prevention Program
Elder financial abuse is one of the most under-reported crimes in America and has been called the fastest growing crime of the 21st century. Your grandparent, parent, neighbor, friend, or even you could be victimized by this silent epidemic. Talk directly to a representative of this program to learn how you can protect yourself.
Spot the Scam
A fun but serious game to learn about the top financial scams this year. Scammers are becoming very sophisticated and getting scammed is becoming increasingly common. Arm yourself with knowledge.
Smartphone Fall Detection & Emergency Contact Setup
Utilize the technology already in your pocket to increase your health security. Get help setting up Fall Detection and Emergency Contacts on your smartphone.
Paratransit of Alameda
Check out senior transportation programs including loop shuttles and subsidized taxis.
Meals on Wheels
Meals on Wheels is a network that addresses senior isolation and hunger. Find about how to get meals and even how to volunteer.
ACERA Account Help
Get help with your ACERA Web Member Services online account. Ask ACERA any questions you have about anything related to your pension and healthcare.
Also …
Enjoy healthy snacks.
Get a stamp in your wellness passport to achieve glory on our Wellness Wall of Fame! Or get a wellness passport at the event if this is your first event this year.
This open house is all about dialog with financial experts, so there will be no seminars or presentations.
Bring your spouse/domestic partner and/or your caregivers.
Getting Here
BART
ACERA's offices are located steps from the 12th St. BART Station. Your local BART station likely has a parking lot and/or parking garage for you to park in so you can take BART to ACERA. Visit BART's parking page for complete information.
Parking at BART Before 10 am
BART parking lots tend to fill up early (often before 7 a.m.) with commuters. To secure a spot, you can reserve parking in advance which allows you to park in the "Permit" Reserved Area. The cost is $6 per day, and you must reserve at least the night before the day you want to park. Visit Select-a-Spot to make your reservation.
Parking at BART After 10 am
The majority of permit holders don't use their Permit Reserved Area spots on a daily basis, leaving hundreds of parking spots open. After 10 a.m. these spots become available to the general public on first come / first served basis, and it's fairly easy to find a spot. You must pay the daily parking fee for the station at the parking machine once you enter the fair gates at the BART station. Daily fees vary by station, but are usually $3 or less per day.
Driving to ACERA
Get directions to ACERA on Google Maps.
Street Parking
The cheapest option is to find metered parallel street parking in the blocks surrounding ACERA for $2 per hour for up to 2 hours at a time. Spots either have individual parking meters, or have parking voucher machines that print a voucher you display on your dashboard. Plan on arriving 10-20 minutes ahead of time to find a parking spot. Check 12th St., 11th St., Franklin St., Webster St., Harrison St., and the area around Lafayette Square and Preservation Park. Buy a little more time than you need to ensure you don't get a parking ticket.
Garage Parking
ACERA does not validate parking. You can search Parkopedia for a parking garage, but garages immediately surrounding ACERA tend to be expensive at $6-8 per hour. You might find garages 5-6 blocks from ACERA for $4 per hour.
AC Transit
AC Transit is Alameda County's public bus system. Downtown Oakland is a central connection point for many bus lines, and so many bus lines have stops near ACERA including 18, 51A, 72, 72M, 72R. Check the AC Transit Route Map for more details.
Limited Registration: Choose Either Morning or Afternoon