Share your ACERA Wellness Photos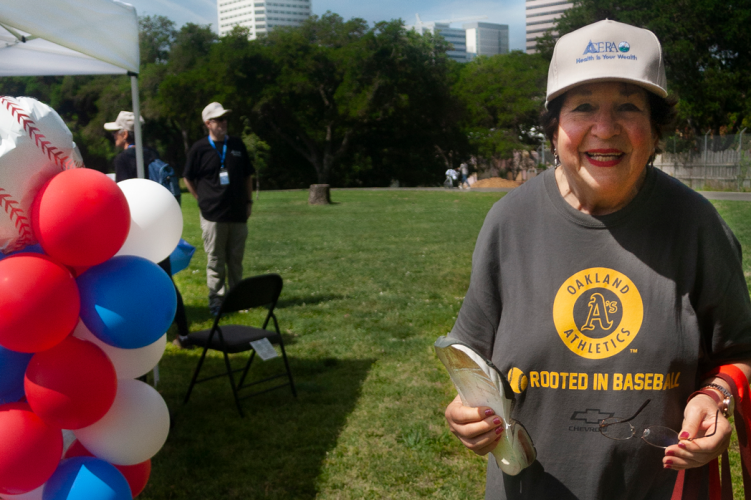 An ACERA Wellness shout out to Rolly Dobbins!
Rolly Dobbins was a teacher at Oakland Unified School District before retiring with her husband Phil Dobbins, an ACERA member. She stays active by waking up early, and spends her days gardening, swimming, and spending time with her grandchildren.
She persevered through all three miles of our Spring Wellness Walk this year (even though the sole of her shoe detached partway through). And we'd like to thank her for her charm and positive attitude that she's shown at each event. Kudos to Rolly Dobbins for actively participating in ACERA's Wellness events this year!
Have memories of your own from our events you'd like to share?
Add your Photos to our Gallery
Check out the photo slideshow below, or view the whole gallery here. If you have photos from the event to share, email them to acera.alameda@gmail.com.