Retirees: Come Join Us at the Health Fair!
Hawaiian Theme
We encourage you, your spouse/domestic partner, and your caregivers to attend this social, informative event. Representatives from all of our medical, dental, and vision plans will be there to answer all of your wellness questions. Wear your Hawaiian regalia or a Hawaiian shirt for extra mirth, but don't feel obligated.

Enjoy free refreshments, gift bags, and more!
Plenty of Free Parking
Brand New Location!
Albert H. DeWitt Officer's Club
641 West Red Line Ave
Alameda, CA 94501
(510) 747-7529
Exhibitors With Expert Knowledge, Giveaways, & Snacks
This year we have a brand new mix of exhibitors. Take home some of the numerous free publications and other freebies.
Your Healthcare Plans

Kaiser Permanente
UnitedHealthcare
Via Benefits
Delta Dental
Vision Service Plan (VSP)

Your Financial Wellness

1st United Services Credit Union
County Deferred Compensation Plan
Social Security Administration
Wells Fargo Advisors
Programs, Opportunities, & Fun

AC Transit
Alice Home Care
Alameda Co. Retired Employees (ACRE)
Local 1021 SEIU
Blick Art Supplies
(Art Programs)
California Telephone Access Program
Qigong (Chi Gong) with WudangWenWu of Oakland
Connect Hearing
Costco

Dignity Memorial
Food and Drug Administration (FDA)
Health Insurance Counseling & Advocacy Program (HICAP)
Meals on Wheels
Medicare & Medicaid
PG&E Energy Resource Center
Retired Employees of Alameda County (REAC)
And Much More!
Get Your Health Screened for Free!

Everyone who drops by the Wellness Center
at the Health Fair will receive a free health screening
from Kaiser Permanente (even if you're not a
Kaiser enrollee).

Blood Pressure & Pulse
Total Cholesterol
Body Mass Index (BMI)
HDL Numbers
Seminars & Activities
Change Your Sleep, Change your Life | 9:30 – 10:15 am
presented by: Kaiser Permanente
Learn cutting-edge tips to change your sleeping patterns and feel like the best you.
Casual ¾ Mile Wellness Walk | 9:30 – 10:30 am
(weather permitting)
The Neurogenesis Diet & Lifestyle | 10:45 am – 12:00 pm
Upgrade Your Brain, Upgrade Your Life
presented by: Dr. Brant Cortright
Recent discoveries in the emerging field of neurogenesis reveal the secrets to radically improve your brain's health at any age!
Medicare 101 and Beyond! | 12:00 – 1:00 pm
presented by: Medicare
Learn about Medicare Parts A, B, C, & D, eligibility, costs, subsidies, drugs, your options, and much more.
Change Your Sleep, Change your Life | 1:15 – 2:00 pm
presented by: Kaiser Permanente
Learn cutting-edge tips to change your sleeping patterns and feel like the best you.
Speak Directly to ACERA Staff

Take this opportunity to ask all of your questions
directly to ACERA Retirement Specialists who can access
our database with your healthcare information and can
answer detailed questions. Bring your picture ID to
ensure confidentiality.

Talk to your Healthcare Providers in Person

Open Enrollment Packets will be mailed
in mid-October. Representatives of all of
ACERA's healthcare plans will be present to answer
your in-depth questions.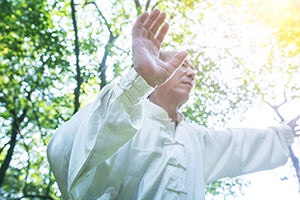 Qigong Makes You Feel Great!
Enjoy trying Qigong throughout the Health Fair from 9 am to 2 pm.