Annette Cain-Darnes
Appointed Member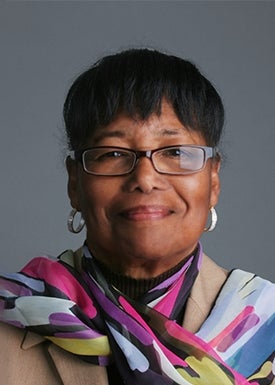 Appointed by the Board of Supervisors
Member Seat 5
Term Expires November 30, 2018
Annette Cain-Darnes is Chair of the Investment and Budget Committees. She is Vice-Chair of the CEO Evaluation Committee. She is a member of the Operations, Retirees, Audit, By-Laws, Governance, CEO Succession Committees.
Before her appointment to the ACERA Board in 1999, Ms. Cain-Darnes served as trustee for the City of Oakland Police and Firemen's Retirement Fund.
Ms. Cain-Darnes, a Texas native, graduated from the University of Washington's Pacific Coast School of Banking and has worked in banking for over 20 years with three nationally-known banks and a nationally-known investment banking firm specialized in providing capital for municipalities and small-, mid-, and large-cap markets.
An active participant in her community, Ms. Cain-Darnes has served as an advocate at both the local and state levels on issues affecting access to capital for minorities, women, and small businesses. She has also served on numerous boards as both a founding director and director/officer.