Donald R. White
Treasurer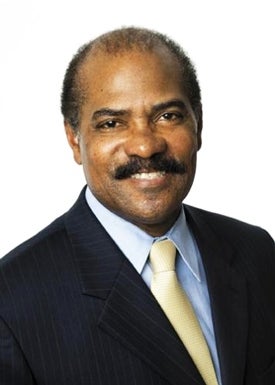 Ex-Officio Member Seat 1
Term Expires December 31, 2017
The County Treasurer-Tax Collector is an Ex-Officio member of the Alameda County Employees' Retirement Association Board of Trustees. During his tenure as trustee, he has served on all committees and chaired the Board.
In 1985, Mr. White was elected County Treasurer-Tax Collector of Alameda County. He was the first African American elected to this position. As Alameda County's chief Investment officer, he is directly responsible for the investment and custody of $3.5 billion dollars of County funds, managing two departments on a budget of $9.5 million, and supervising a staff of 60 that collects all secured and unsecured County property taxes. He also serves as the plan administrator for Alameda County's Deferred Compensation Plans which together have over 6,000 participating member-employees and approximately $350 million in assets.
Mr. White is associated with numerous national and local professional and community service organizations. He is currently serving on the Foundation Board of the East Oakland Youth Development Center and the Board of Directors of the Episcopal Diocese of California. He is finance chair for the USA/NSA Athletics Foundation and treasurer of Black Elected Officials of the East Bay. He is an active member of the National Association of Black Accountants and the National Association for the Advancement of Colored People.
Mr. White graduated from California State East Bay with a Bachelor of Science in Business Administration. He is a Certified Public Accountant and a native of Oakland. He is an avid golfer. He and his wife, Lillian, enjoy boating as well as water and snow skiing. They are also the proud parents of three adult children and one grandson.
Donald White's email address: don.white@acgov.org.